Charity-donation-from-Wanlong-to-fight-2019-nCoV
("2019-nCoV acute respiratory disease")
The beginning of 2020 is difficult to both China and the world. The Novel Coronavirus Pneumonia rages, sweeping across China and many countries and regions around the world.
Especially in Wuhan, China, the number of infected people is large, and doctors and medical resources are very scarce. Medical teams from all parts of China are dispatching galloping Wuhan to fight the virus together.
All the Chinese people are united in one heart: Wuhan,stay strong;China, stay strong.
At this moment, we have only one name in common: Chinese!
As a company with a strong sense of social responsibility, Wanlong Group resolutely made a series of donations for the affected areas under the leadership of Chairman Mr. Guo Zhenyi:
1. Six sets of automatic body temperature measuring instruments with a value of RMB 110,000;
2. 1000 sets of medical protective clothing with a value of RMB 100,000;
3.1000 pieces of 3MKN90 masks;
4. RMB 500,000 yuan in cash, used to purchase necessary medical supplies and equipment;
5. RMB 1.34 million yuan in cash to console first-line medical staff;
In fact, Mr. Guo Zhenyi not only a successful entrepreneur but also a respected philanthropist. From the beginning of the company's establishment, Mr. Guo and Wanlong Group have been doing charity at the same time while developing the company.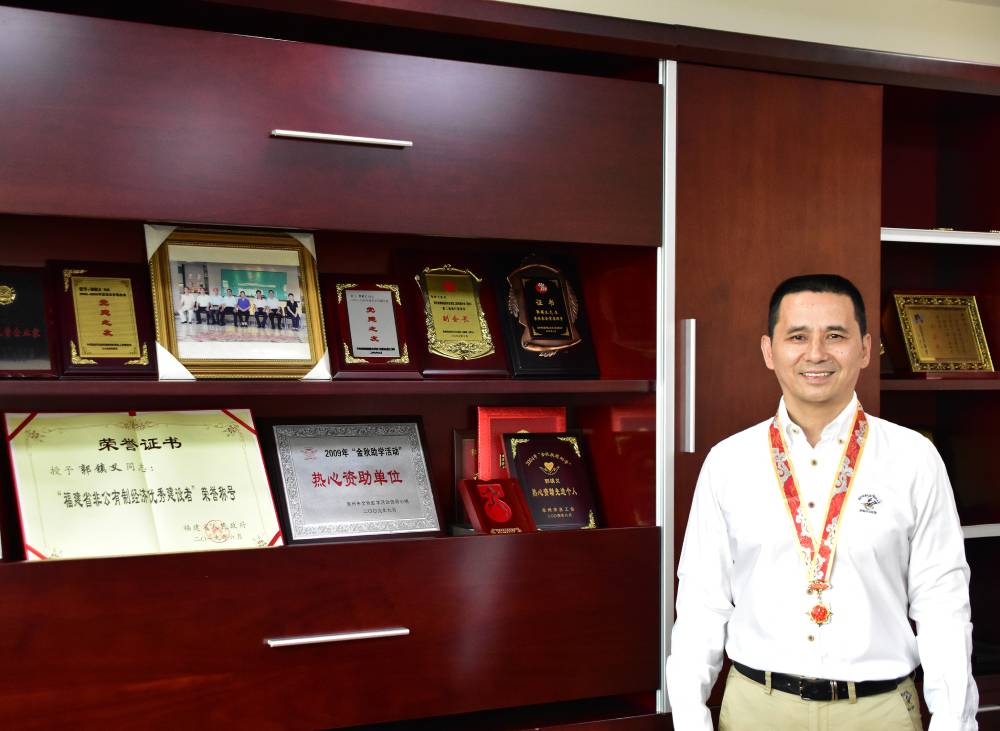 In 2007, he donated 5 million yuan to establish the Wanlong Charity Fund (an additional 10 million yuan in 2010), and so far the expenditure has reached tens of millions. In 2014, he set up a community-based free health service station for the elderly, which allowed more than 2,000 elderly people to see a doctor by free. In 2017, Guo Zhenyi donated 1 million yuan, continued his personal aid activities for more than ten years, and established an education fund to help more poor college students. On the eve of the outbreak of Novel Coronavirus Pneumonia , he was preparing 50,000 yuan in cash to help necessary neighbors.
Great love is endless. Wanlong Group has always been a company full with love. We are willing to work with all people to fight the Novel Coronavirus Pneumonia together. It is our hope that this Coronavirus will end as soon as possible, and that people in China and around the world will return to normal life as soon as possible.