The
diamond coring bit
for granite is a coring bit specially developed and produced by Wanlong for granite, marble and other natural stones. It can be customized according to your needs.
We have also developed and produced various drill bits suitable for different working environments, diamand bit, impregnated diamand bit, surface diamand bit, etc.
Our impregnated bits are manufactured to give optimum penetration rates and bit life, which is required to keep the cost of diamond drilling to a minimum.
The optimum diamond size, concentration and matrix type are dependent on the hardness and abrasiveness of the formation to be drilled. When order, please read.
CHARACTERISTICS OF PRODUCTS
1.High efficiency,no-chipping,long life.
2.Selectable adaptor sizes: Dia6/8/10mm shank, M14 thread, 5/8"-11 thread or Gas 1/2" etc.
Product name

Dimension(mm)

Usable Length(mm)

Suggested

R.P.M

Plane Bits

6.0-6.5

40

4500

Plane Bits

8.0-9.0

40

4300

Plane Bits

10

40

4100

Plane Bits

12-16

40

3500-4000

Segment Bits

18

40-100

3500-4000

Segment Bits

19-32

40-100

3000-3500

Segment Bits

35-50

40-100

2500-2800

Segment Bits

51-100

40-100

1500-2500

Segment Bits

100-150

40-100

1500

Crown Bits

10-20

47

3500-4300

Crown Bits

20-35

47-100

3000-3500

Crown Bits

35-50

47-100

2500-2800

Crown Bits

50-60

47-100

2000-2500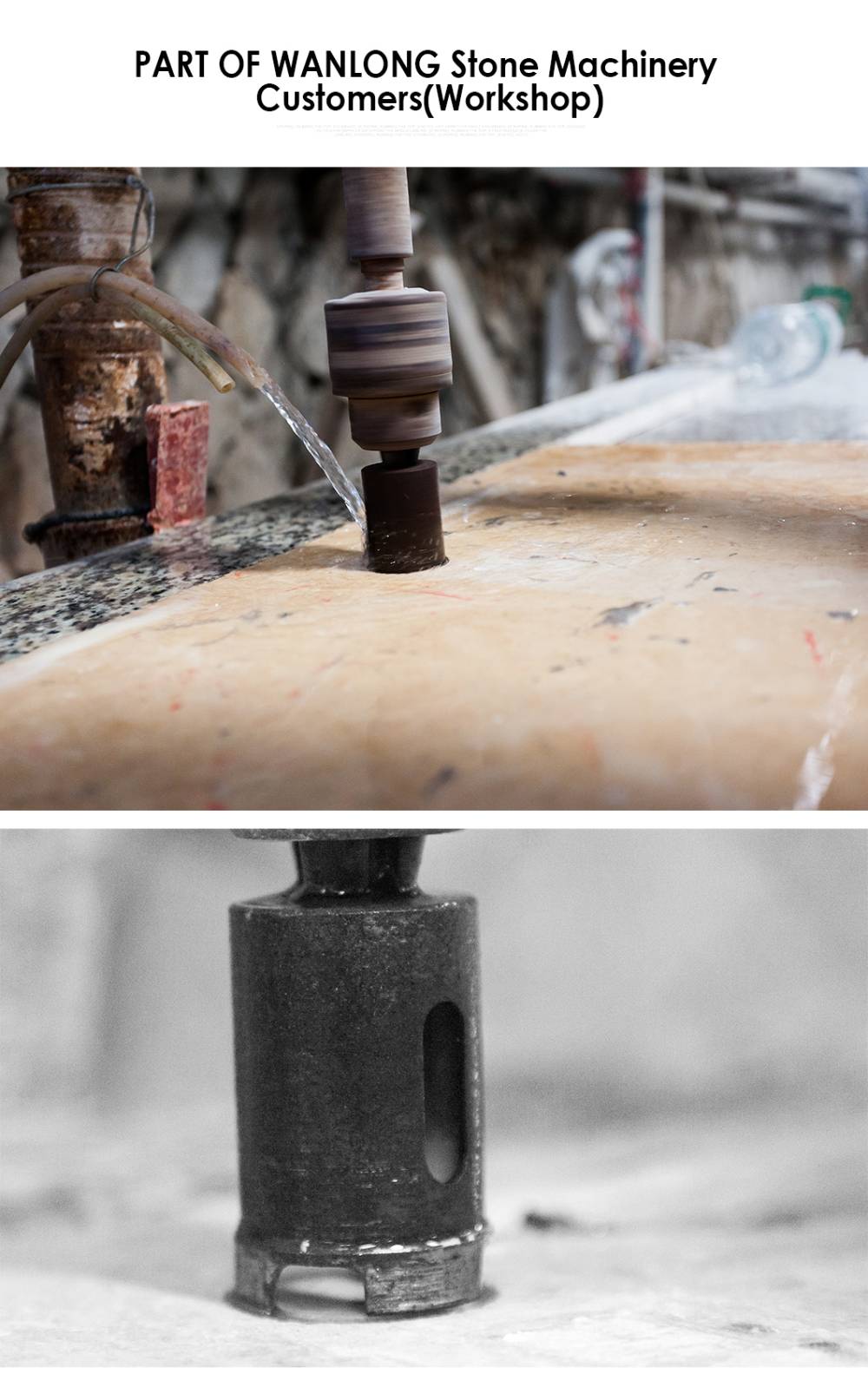 Our products are sold all over the world and are well received
Europe:
Ukraine, Poland, Bulgaria, Romania, Czech, Yugoslavia,Latvia,
Lithuania,Sweden, Finland, Danmark, Spain, Greece, Turkey
South Asia:
India, Pakistan, Bengal, Sri lanka, etc
South East Asia:
Indonesia, Vietnam, Thailand
Mid East:
Saudi Arab, UAE, Syria, Lebanon, Israel etc
Africa:
Egypt, Nigeria, Kenya, Ethiopia, South Africa,
America:
USA, Canada, Mexico, Brazil, Venezuela, Chile, etc
Oceania:
Australia, New zealand