In South Africa, the Stone Quarries are mainly concentrated in the middle of South Africa, famouse for the South Africa black, South Africa red stone varieties. The Stone factory is generally built in the area close to the Quarry, mainly processing the Tombstones, so the Manual Polishing Machine is popular in the market.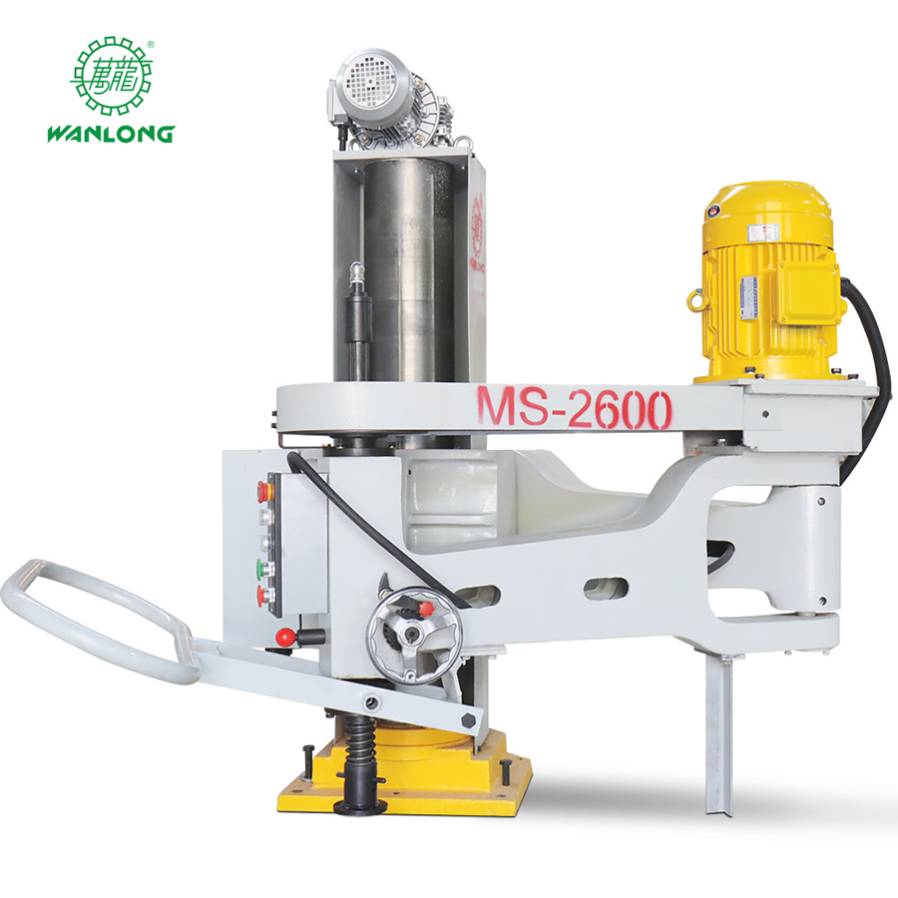 Wanlong MS-2600
Manual Stone Polishing Machine
is Widely used for surface grinding & polishing, such as tombstones, slabs, kitchen tops, mosaic and so on.
This machine uses round column as its guide slip surface for steady automatic ups and downs.
Pneumatic & Manual elevating devices for customer's choice
Single or Dual speed of main drive motor available
Available for Arc slab polishing as well if assorted with table.
Configurations:
1. SIEMENS main motor with stronger seats.
2. Strong cast iron HT200.
3. 8-9 sqm per hour for medium hard marble with 20-30mm thicknesss.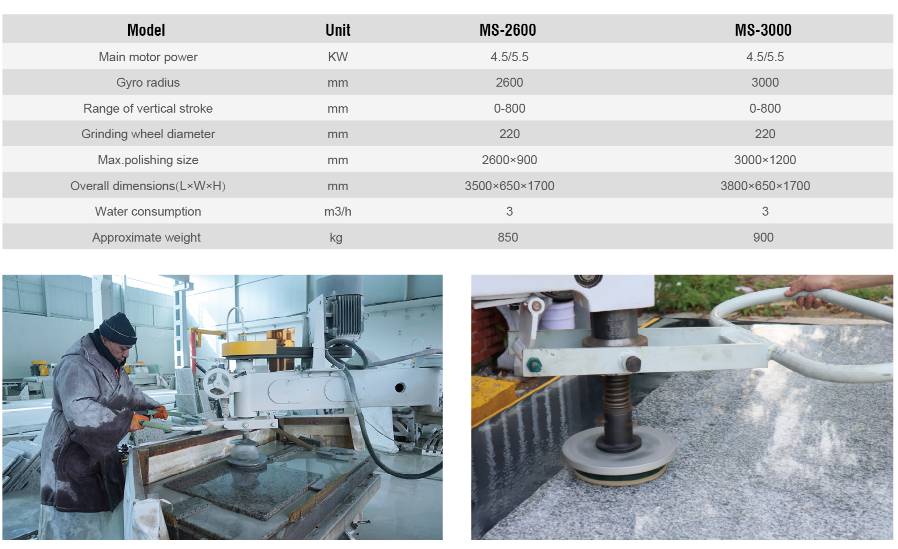 If customer need polishing granite/marble with other options, we also can provide the matched head to achieve the polishing needed.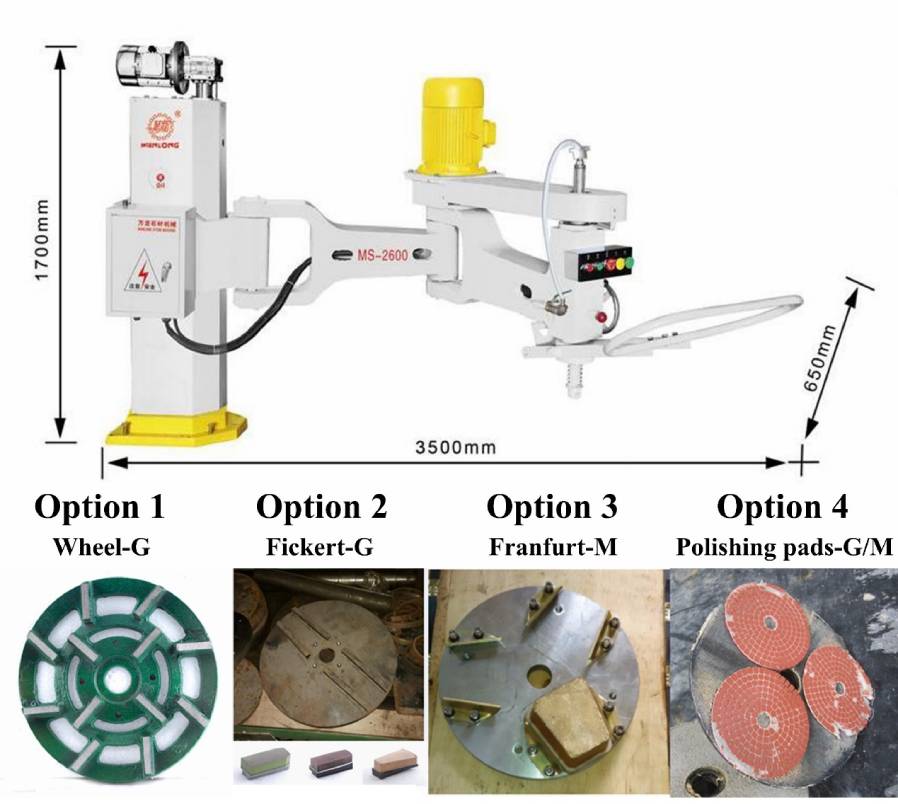 The advantages of Wanlong's Polishing Machine MS-2600:
1) It weighs more than 710KG, and the other ones on the market are only 670Kg
2) Lifting use copper nuts, most of the others use cast iron, not wear-resistant
3) Thickened guard plate, we 1.5 mm, others less than 1mm.
4) The spindle and spline sleeve are treated by special technology , it can be used more stable and durable.
5) With Double speed motor, faster polishing speed and better polishing.
It is wise to choose Wanlong products and you will be pleasantly surprised.
In the meantime, we look forward to your valuable suggestions on the improvement of this machine. Thank you for your choice!