Ethiopia, officially the Federal Democratic Republic of Ethiopia is a landlocked country in the Horn of Africa. It shares borders with Eritrea to the North, Djibouti to the Northeast, Somalia to the east and northeast, Kenya to the South , South Sudan to the west, and Sudan to the Northwest.
Ethiopia has a totally area of 1100000 square kilometers, Addis Ababa as the Capital, with population more than 100, 000,000 local citizens, is the country with the 2nd biggest population in Africa.
Ethiopia is divided into 11 states and 2 special cities:

The bedrock geology of ETHIOPIIA embraces a great variety of rock types. It has been a producer of industrial minerals like Granite, marble, limestone, quartz, etc.
There are some well noted granite like Anger Guten Granite Quarry Deposit and Hakimgara lime stone deposit and Calcite marble deposite in Ethiopia.

Marble Quarry site about 640km northwest of Addis Ababa

Granite Quarry Site Near Addis Ababa
As per investigation, there are around 200 big and small stone factories in Ethiopia, most stone factories lies in Addis Ababa, mostly the medium size or small sizes factories. And the local demand for natural stones products is far more than its local production capacity for natural stones. Eventually, many local stone trading companies import the stone blocks , the finished stone products from China, India, Noway, etc.
Now the Ethiopia Government is developing the local industry, and more quarries and factories are allowed to open. And WANLONG GROUP, set up in 1993, with website
www.wanlongstone
.com,full name " WANLONG TIMES TECHNOLOGY CO., LTD", as the biggest and most well-known manufacturer of STONE MACHINES AND DIAMOND TOOLS Manufacturer in China, with yearly trade volume around the world more than 160,000,000 US dollars, is among the top choices by the Quarry Owners, Stone Factories in Addis Ababa, Ethiopia. More and more WANLONG proposals are approved even by the well-known banks like DBE (Developing Bank of Ethiopia), due to WANLONG team's Professional in offering reliable proposals from Stone Quarrying to Stone Processing.
Moreover, WANLONG is the only manufacturer in China manufacturing both stone cutting machines, stone processing machines and diamond tools. And with experience in both, WANLONG know how to coordinate both which makes it more competitive in providing professional proposals to benefit the customers, especially when the customers are not fully aware of what detailed list of machines and consumable accessories in need.
Workshops of WANLONG Workshops for Stone Machines and Diamond Tools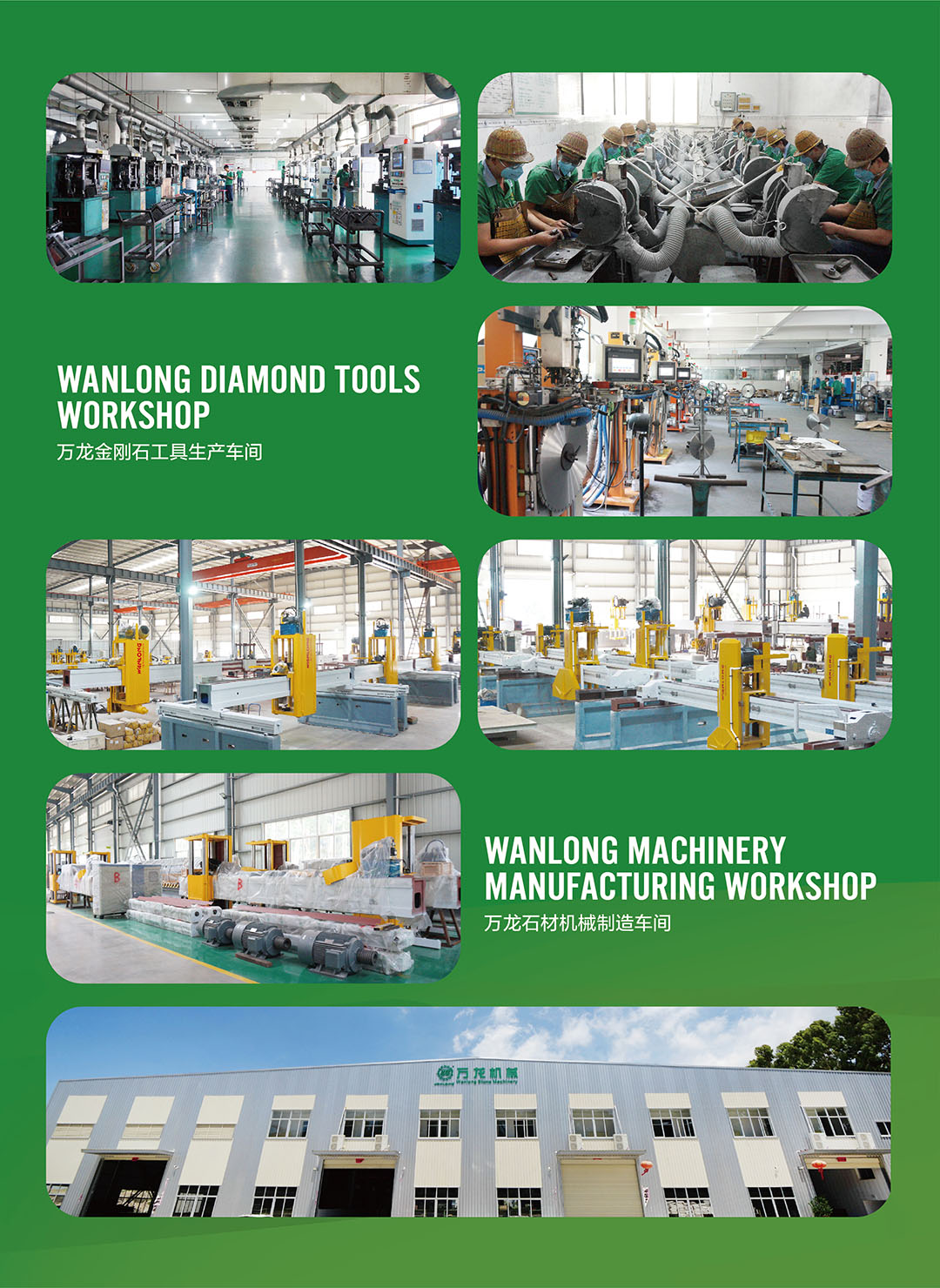 For stone exploiting to processing, the investor would need at least the following machines and accessories to fulfill the project, including,
1.WANLONG Double-Blade Quarry Machines and Segments

2.Wiresaw Machines and Diamond Wire


3.Stone Cutting Machine and Block and Segments



4.Laser Bridge Cutting Machines and 4-AXIS Bridge saw machines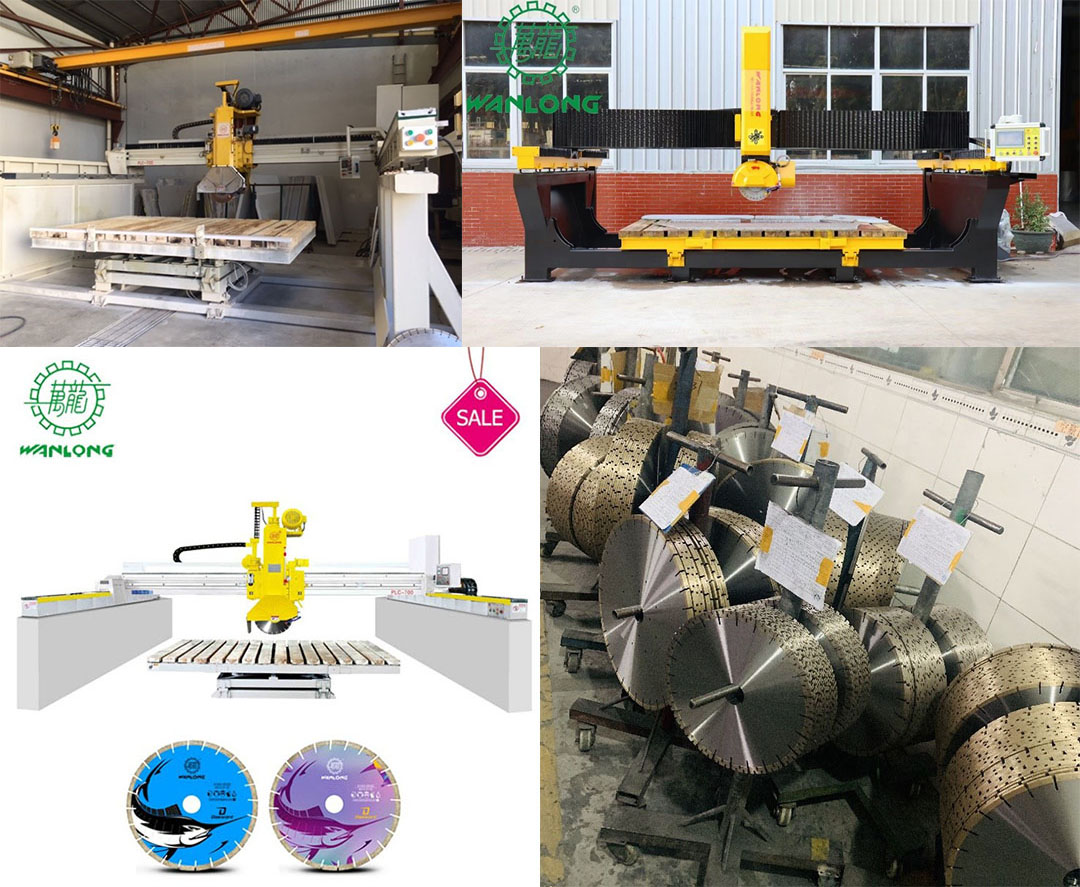 5.Line Polishing Machines

6.Manual Polishing Machine

With advanced technology and professional experience in providing one-stop service for granite/marble quarries and granite/marble processing, we are sure China machines and WANLONG stone machines / diamond tools will become more and more famous in Ethiopia.