Which is the best Stone Cutting Machine?
In order to save labor costs, Most stone companies began to prepare their own stone machinery with good quality, high energy saving and high work efficiency.
With so many Stone Cutting machines on the market how do you pick the right one?
Firstly, the manufacturer should be with the better reputation in market.
Because the factory has a better reputation, it means that many people have used it, and the product quality is well-accepted by customer.
Wanlong Stone Machinery was set up in 1992 as one of the first machinery factories in Fujian Province, China. Our products are well-known in Russia, India, Pakistan, and ect.
In Russia market, our Gantry Block Cutter LMQ-2500/3000, QSQ-2500/3000, QZQ-1200 & PLC-400 are well-known there.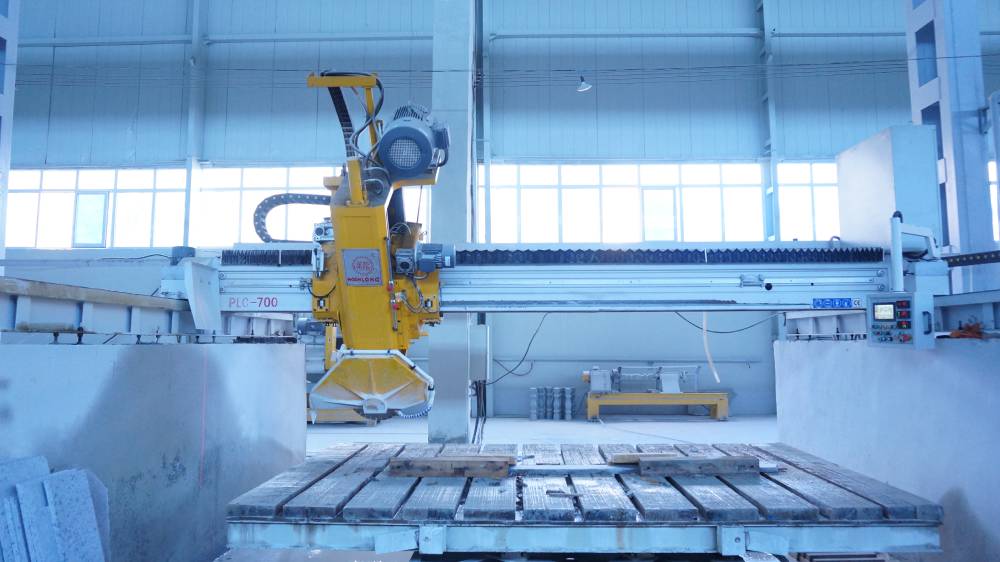 In India, such as Chittorgarh, Jalore, Rajsman, Karimnagar, our Granite Multi-blade Block Cutter QSQ-2500/3000 and Polishing line LXM are popular there.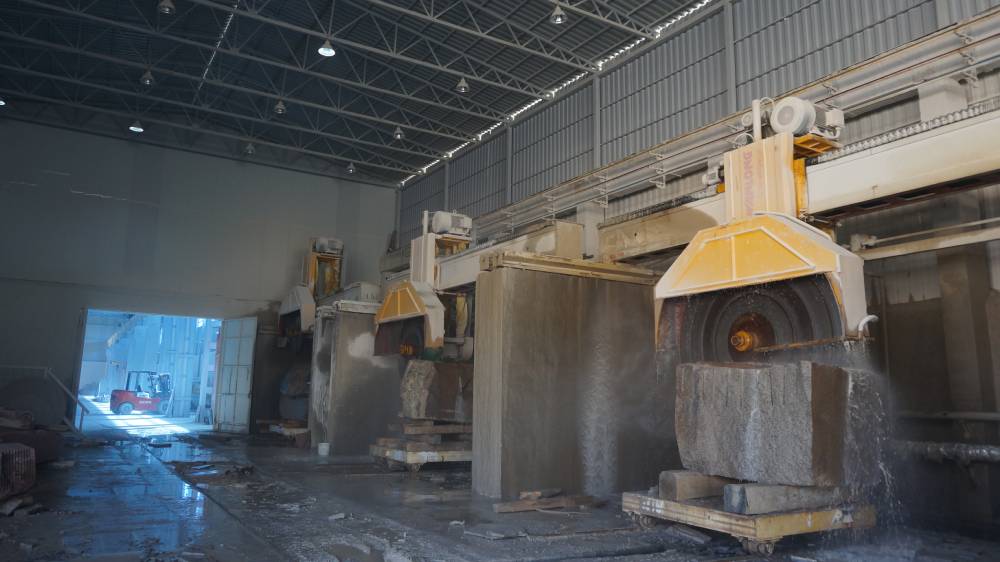 Secondly, you'd see the production equipment and R & D of factory.
Thanks for the efficiency and scientific management, advanced equipment and precise technology, Wanlong has successfully developed many stone cutting machines, such as the Bridge Cutter, Gantry Cutter, Single column Cutter, Wire saw Cutter and other cutting machines.
Because of our professional management, Wanlong is very strict on product quality requirements, from material selection, processing to assembly, transportation layer upon layer. As we don't allow any unqualified parts in any factory, so we create a high-precision, low-noise, durable, customers praise the first-class products. Therefore, the quality and technical performance of our products are in a leading position in the same industry.
" Quality First, Credit Forever, Customer Foremost", is not only the purpose of our company, but also our commitment to the market.
Third, the quality of stone cutting machine which is the most important.
With the high quality machine, it can help the factory get much higher production efficiency.
The characteristic of Wanlong Cutting machines are :
1. The up and down lifting adopts double hydraulic lifting, and the guide adopts high-precision chrome-plated guide column + wear-resistant guide sleeve, with small matching gap, and multi-layer sealing is designed in the guide sleeve, waterproof, dustproof, oil leakage, it's better for long cutting life and save the production cost for customers.
  2. Wanlong Bridge Cutting machine uses the microcomputer control system and human-computer interaction interface, equipped with high-precision rotary encoder fixed length, and infrared laser marking device, which can be adjusted according to the stone material.
  3. The Bridge Cutting machine adopts a large span bridge structure. The walking track is sealed by an oil immersion test, and the anti-wear lubricant forms a thin oil film between the track and the slider, and provides side beam protection to reduce material loss;
  4. Imported frequency converter is used on the cutting machines to realize stepless speed regulation and cutting. Equipped with a 360-degree rotating worktable, it has flexible rotation, accurate positioning and good rigidity, which makes the equipment cut smoothly and work efficiently. It is an ideal equipment for processing high-value stone, tombstone crafts, and curbstones;
   5. The worktable is made of good materials which is more durable than the general worktable on the market. The key components adopt imported high-quality parts, which have high cutting efficiency, high cutting precision, low cost and good stability. High performance, easy operation, etc.;
6. It is better to choose aluminum alloy or stainless steel for the shell part, which is mainly not easy to corrode and rust; iron is easy to corrode and rust, and it may cause secondary pollution of the stone and cause rust spots;
7. ​​The whole machine has fine processing, stable performance, high automatic production efficiency, convenient installation, operation and maintenance, and adapts to the development needs of international stone processing.
You also can look at the difference in more details of configuration.
Main motor:
Our Stone Cutting machine is of Siemens or Well-know domestic first brand,
Other factory only use Ordinary motors, like Mindong motor
Electrionic box:
Wanlong : use the Panosonic PLC and Inverter, Fujian Contactor.
Others: China brand for PLC and inverter.
Electric Box Connection
Wanlong: Plug In Connection, it's much more Simple operation,avoid connection fault.
Others: Connecting terminals, Easily to be confused by so many similar cables, leads faulty connection and machine problems.
Operation Interface:
Wanlong: Human-friendly interface with picture, it's easy to understand and input operation easily
Others: Boring text, it's hard to understand and operate command.
Spindle box lubrication system
Wanlong: Gear is soaked in a fully sealed box fill with lubrication, it can avoid dust and extend easily service life.
Others: Gear exposed without protection and damaged in this condition.
Precise transmission:
Wanlong: Thress Encoders for Leftward & rightward, Up & Down, Back & Forward Transmission which is more convenience and accurate.
Others: No encoder or only encoder for backward and forward movement.
Spindle box lubrication system:
Wanlong: Unique Lubricate system for spindle box, and fully automatic Lubrication System for Guide Pillar.
Others: Disassemble spindle box from machine to do lubrication. Fill oil to spindle box from downplate, assemble box after lubrication. Also have to correct the horizontal and cutter again. This is a very time-consuming process and complicated.
Crossbeam and body:
Wanlong: Shot blasting and other special treatment for crossbeam and body, to clean the surface, eliminate residual stress, and increase fatigue strength, Long term use without distortion.
Safety:
Wanlong: Reinforced steel cover for blade, Belt cover.
Also for the Side beam, We equip locking devices on side beams, to avoid crossbeam lifted by counter force from inappropriate operation, or even distort the screw rod in side beams, as crossbeam and screw rod are connected.
Others:No extra half steel cover for blade, and not belt cover
Overall product performance and efficiency
Multiblade Block Cutter QSQ-2500 with 75HP Main motor (55kw)
Crossbeam size: 7500*530*600mm
Cutting height: 33inch 39inch and 43inch
Quantity of blade 9pcs T6.5mm
Combination of blade: 2500/2200/2000/1800/1600/1400/1200/1000/800mm
Weight about 13-14tons
Output:/Capacity: For soft granite with 9pcs blade 40000sqf/month
For hard granite with 9pcs blade 30000sqf/month
Laser Bridge Cutting Machine PLC400/600/700:
For cutting Medium hard Granite, the cutting linear speed as 45-46m/s, for one cut of 1-2cm thickness, cutting speed as 5-6m/min
Cutting 1-2cm thickness slab,size 300X300mm,500X500mm, 380-400m2 for 10hours
Cutting 3cm thickness slab,size 300X300mm,500X500mm, 370-380m2 for 10hours
Due to the high quality of each part, our machine still keep good status after more than 10years working.
Last one, the prompt after-sales service of machinery is also necessary.
The lifespan of machinery is normally more than 10years, without the after-sales service, the customer will feel insecure.
Wanlong Stone Machinery Co,. Ltd guarantee the Prompt and reliable after-sales service.
A well-organized after-sales team provides all-round services covering from installation, maintenance, supply of spare parts and market research for decision-making and production.
Our team has been far away to the Russia, India, Pakistan, Uzbekistan, Nigeria, Sri Lanka other countries to install the equipment and guide the construction of stone factories.
And we will react promptly to send out the new spare parts in 7days if our client request.
In summary, the above points are the important factors that every customer must consider when purchasing a machine.
This will help you choose the best product.