Technical Parameters
Max.diameter of blade
mm
500
Main motor power
kw
18.5
Power of tools slide reciprocating motor
kw
1.5
Power of crossbeam Shifting motor
kw
1.5
Power of elevator power
kw
2
Table dimensions(L*W)
mm
3200*2000
Max. cutting thickness
mm
130
Max. cutting length
mm
3200
Max. Lifting travel of cutter
mm
300
Overall dimensions(L*W*H)
mm
5700*3300*3100
Water consumption
m³
4
Approximate Weigth
Kg
5400
Introduction
Our WLCNC-500 is a bridge cutting machine for bridge stone cutting, this machine has full function of cutting different kinds a shape for factory use. This bridge cutter marble with very good speed and clean edge also is a good
bridge cutting machine
for granite, dekton , porceline ..etc.
WLCNC-500 use PLC and easy control screen panel which can realized XYZCA four axis
smooth any angle movement.
X: crosswise movement,
Y:lengthways movement,
Z:lifting,
C:cutter 360 horizontal rotation,
A: Cutter 90 vertical titling.
In this way, our WLCNC can cut any degree to reach any place within cutting area, which output all kinds of shapes with optional size like below which are are our current Main shapes: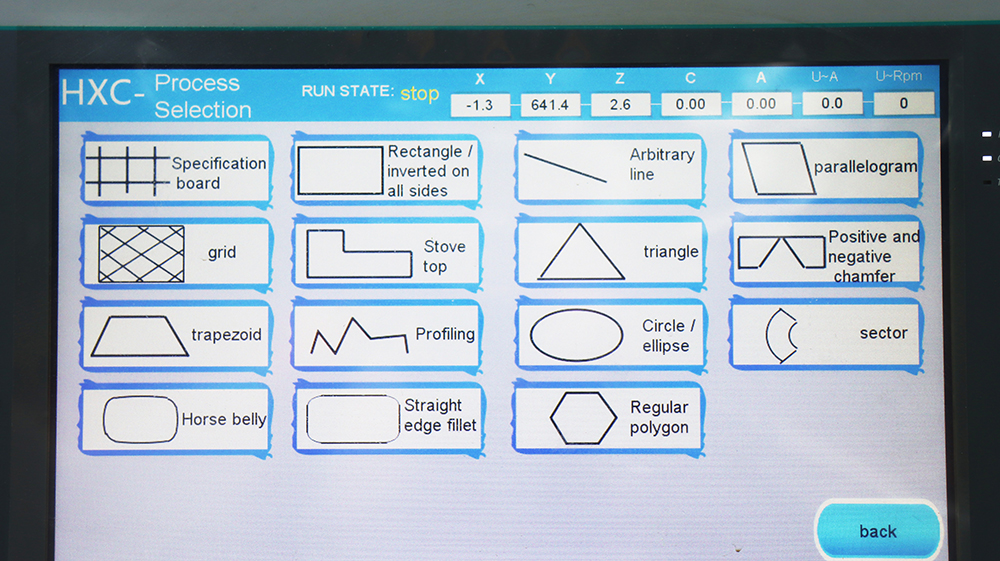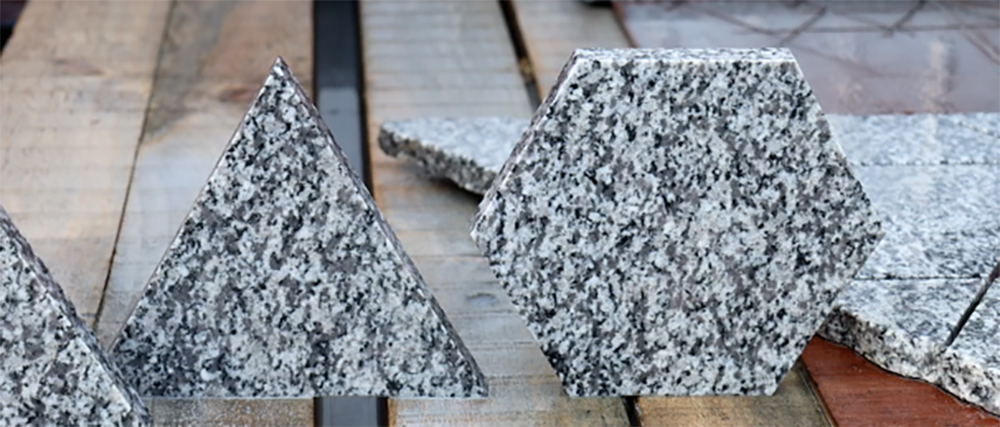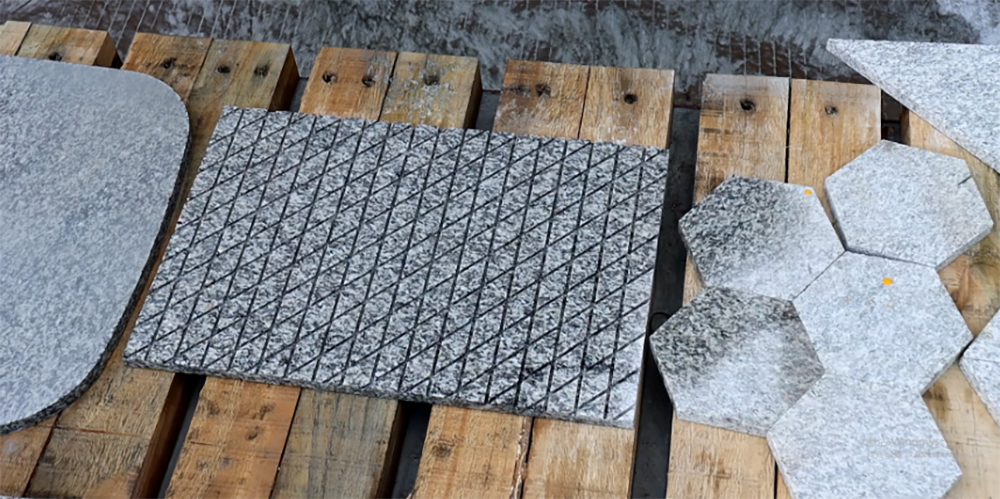 Performance Speed with Wanlong blades
for Marble: RPM 2300,speed at 2-3m/min
for Granite: RPM2100, speed at 7-9m/min
for dekton: Dekton cutting,RPM 2400, speed at 3-3.5m/min
for Ceramic : RPM2600, speed at 3-4m/min
Marble

Granite

Dekton

Ceramic

With 30 years history, Wanlong has powerful engineer team of 35 high education background Engineer + 32 people sales team who sales to all over the world(3000 clients from 108 countries and regions)
With powerful sales team, we get the fresh market request, and with powerful team, Engineer can fast offer product met with new market request, to keep our tools quality at top level always.
So Wanlong has advantage as above mentioned we produce both machine and match tools, Our machinery engineer and tools engineer work together to set the Most suitable RPM for the machine, also the matched blade, which always makes our Machine and blades reached best performance, example this WLCNC500, tested as:
RPM 2400, D400,cutting hard black granite at 7m/min, normal granite 9m/min, soft granite 12m/min
Kindly please you are looking for a machine, please don't hesitate to send us also an inquiry.