As the stone market in Kenya continues to develop and grow, so does the demand for stone cutting machines and tools.
The stone cutting machine is suitable for dry cutting and wet cutting of various types of stone, building materials, ceramic tiles, granite, marble, cement board, red brick, refractory brick, etc. , greatly improving the cutting efficiency, saving more stone resources, and increasing the profits of merchants.
So, what is the price of stone dressing and cutting machines in Kenya, and where can I buy them? This is a question that Kenyan stone merchants are more concerned about.
Wanlong stone cutting machines combines block squaring machines(dressing irregular blocks into regular blocks), block cutting machine(cutting stone blocks into slabs), edge cutting machine(cutting slabs into tiles), Diverse shape processing machines etc.
Click ===》 Wanlong Stone Cutting Machine Products
Wanlong block squaring machine:CZSJ-2000 wire saw block squaring machine, LMX-3850/4850 block squaring machine.
Wanlong block cutting machine: QSQ-2200/2500/3000 blocking cutting machine,QSQ-2500/12P, QSQ-2500-20P, QSQ-2200A/2500A/3000A vertical plus horizontal cutting machine, QSQ-1600A vertical plus horizontal cutting machine, LMQ-2200/2500 Gantry block cutting machine etc.
Wanlong edge cutting machine: PLC-400/600/700 Edge cutting machine, YTQQ-600 Mono block bridge cutting machine, QZQ-900/1200/1600 Bridge cutting machine, SYQ-600 Manual cutting machine etc
Wanlong diverse shapes processing machine: SJ-2000A Numerical control wire saw, PLC-1200/1600 Profiling machine, YFQ-290/700 Bidirectional cuts machine.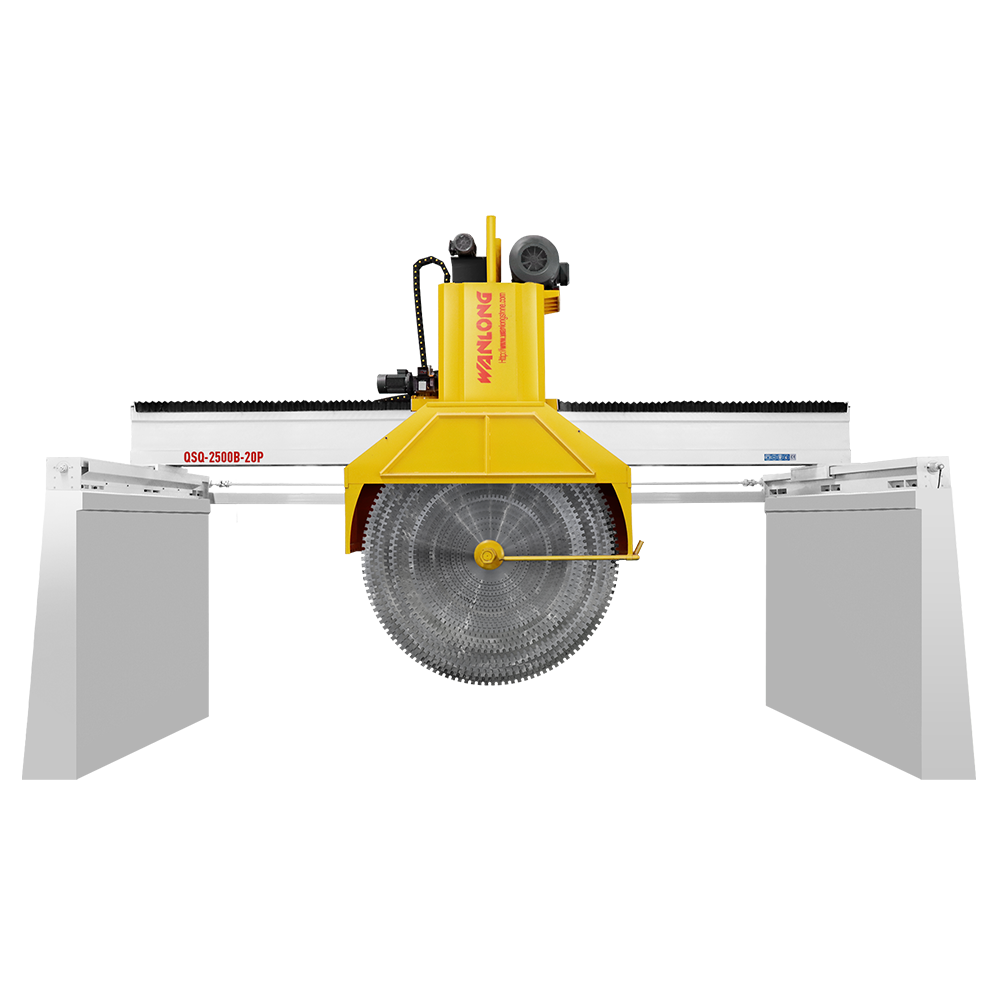 Wanlong—Professional stone processing solution supplier!
Offering one-stop service for stone factory from factory design, tools matching to machine operation.