South Africa is a large economy in Africa.The government pays attention to investment in infrastructure construction and construction of civil and expansion projects, which has brought great market demand for the building materials industry.
South Africa has rich stone resources, with many kinds of stones and good quality, mainly South African black and South African red. Brits is a famous mining capital, less than 100 kilometers from the central city of Johannesburg.
In recent years, more and more Chinese miners have brought domestic advanced equipment and skilled workers to South Africa, and then used local stone resources for processing and production, so as to achieve complementary advantages of international production capacity, bringing opportunities to the South African market.
Our
LMQ-2200/2500/3000 series Gantry Block Cutter Machine
,which is designed in the light of the demand of stone market and industry standard, combining domestic and oversea virtues of the same type.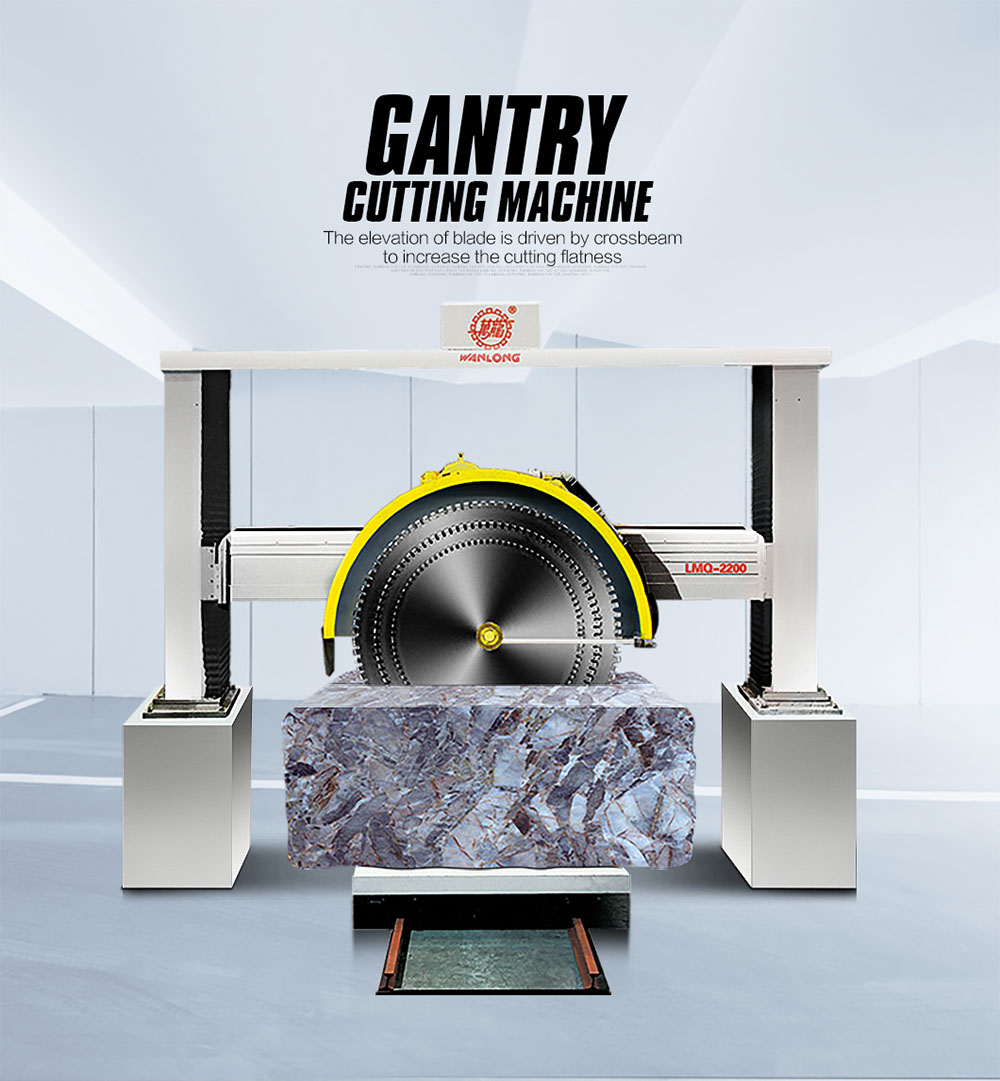 It bears logical configurations, stable running, high working precision, easy installment and maintenance, steady and reliable transmission and high automation. It works by setting the number and the thickness of pieces, well cut depth and feed speed through program control.
For big work material, it can be cut into bar or block according the demand.
Once these parameters set, this machine will work till all work done.
During this period, no one is needed to be in charge of it.
Its operation is very easy and convenienct.
Fully controlled by microcomputer, it can work automatically by program.
High efficiency, cutting precision and stability guaranteed.
The elevation of blade is driven by crossbeam to increase the cutting flatness and processing scope.
This equipment is used for cutting big panel, slat and so on.
Slab slicing is achieved by trolley feeding.
Main Technical Parameters