Wanlong Group is a leading manufacture in stone industry which including 3 firms (Diamond Tools factory, Stone Machinery factory, and Stone factory) and more than 1000 employees. We are able to provide one-stop solution service from machinery, diamond tools, operation, training, and technical support to help our clients join this business and always cuts with the most cost-effective technology and methods.
Here is a project in a remote village in Uzbekistan, they were a construction material company mainly focus on wooden panel and concrete business which has no experience in stone industry before. Everything is new to them. Good machine and good diamond tools are important, but for a fresh man, seems to find a responsible and professional supplier whom can provide complete service from initial design, factory plan, erection, commissioning to training is more important. It's a big investment for quarry and factory, no one wants to see their investment receives nothing back.
This client has own quarry and wants to build a factory which is able to cut 500sqm granite slabs per day, for a fresh investor it's not easy. They invited us to visit their quarry so as to make better design.
1. Make quarry and factory plan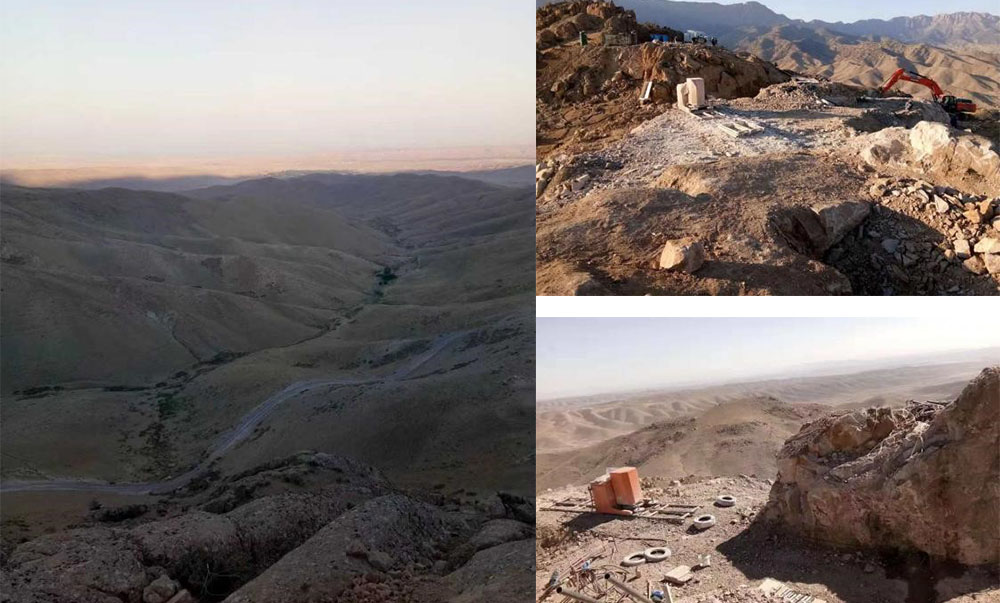 When our engineer first came to this village, what we heard is only dog and cow, nothing industrial here. We made a proposal according to his requirement, made a brief quarry developing plan and factory layout plan which is at the foot of the quarry.
2. Foundation and Erection
Customer approved the plan and proposal shortly. Against that we provided foundation drawings and they started foundation smoothly.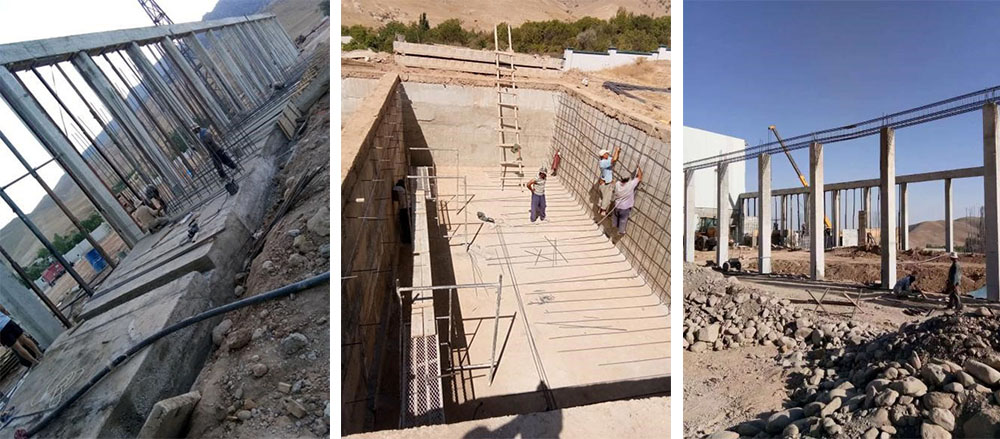 Against the arrival of machines, our engineer came and started erection.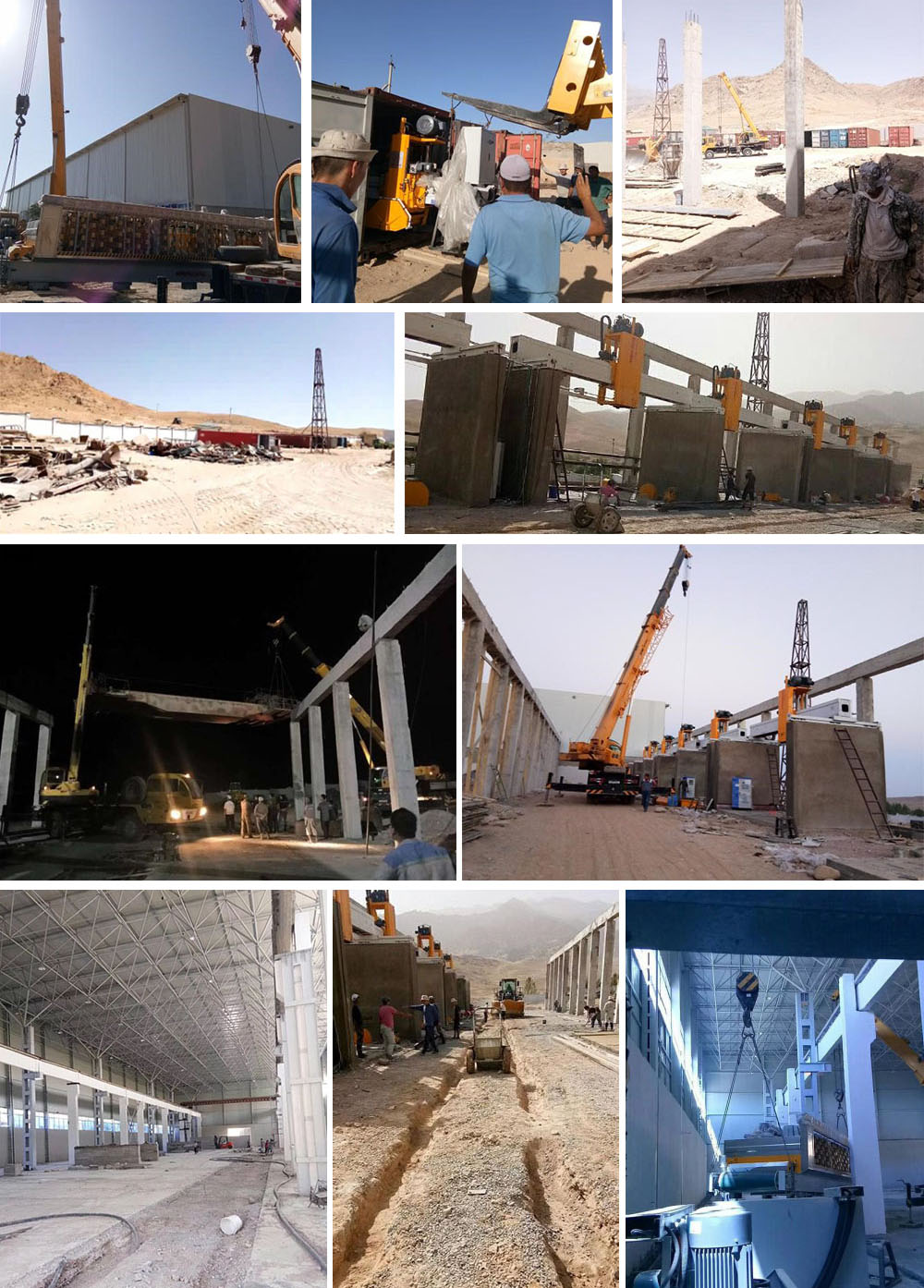 3 months harding working by our technician and fully support from client, all 32 machines erected in this beautiful land.
3. Completion

Quarry 2 sets 55kw wire saw machine is working on the top to make it flat, this is the first step. Once the top flat area is big enough, they will use double blade quarry saw machine as this will be more cost effective and use the wire saw machine to cut block bases.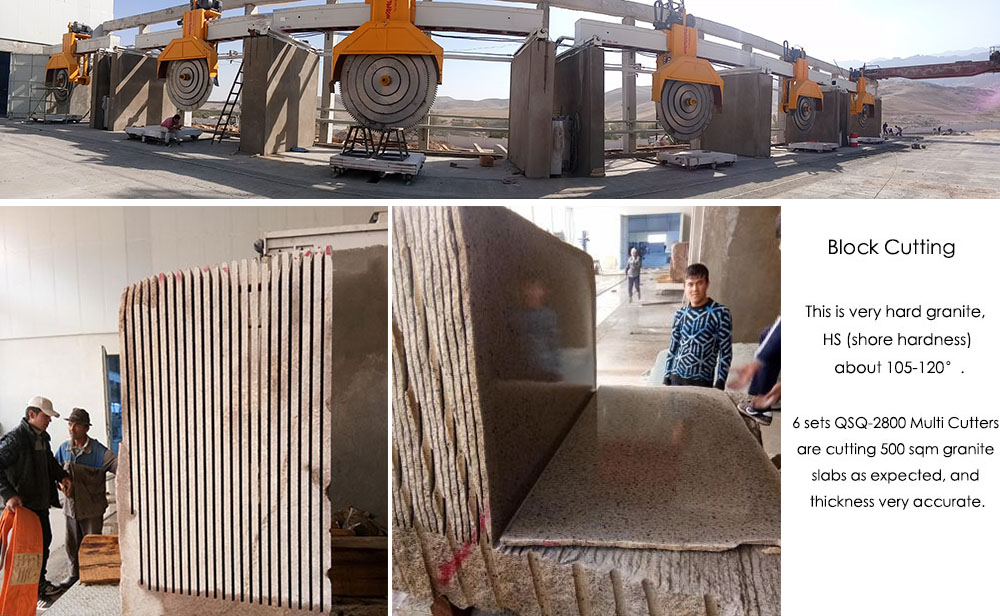 Polishing Line (Calibrating-Grinding-Polishing-Waxing) high gloss polished slabs.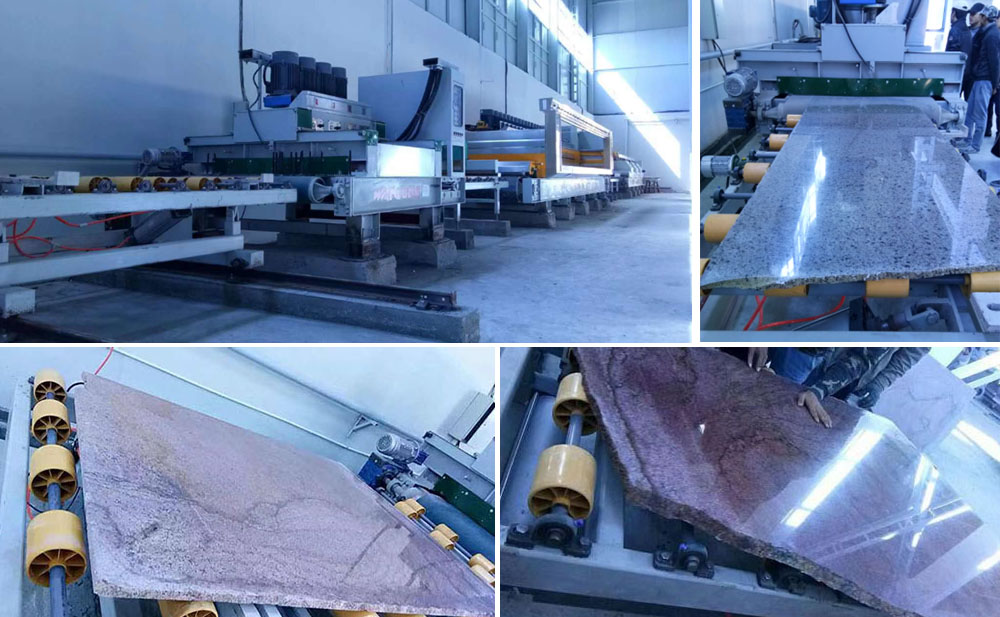 Bridge Cutter to cut slabs into tiles, top accuracy. Also available to cut in 45 degrees to chamfer the edges.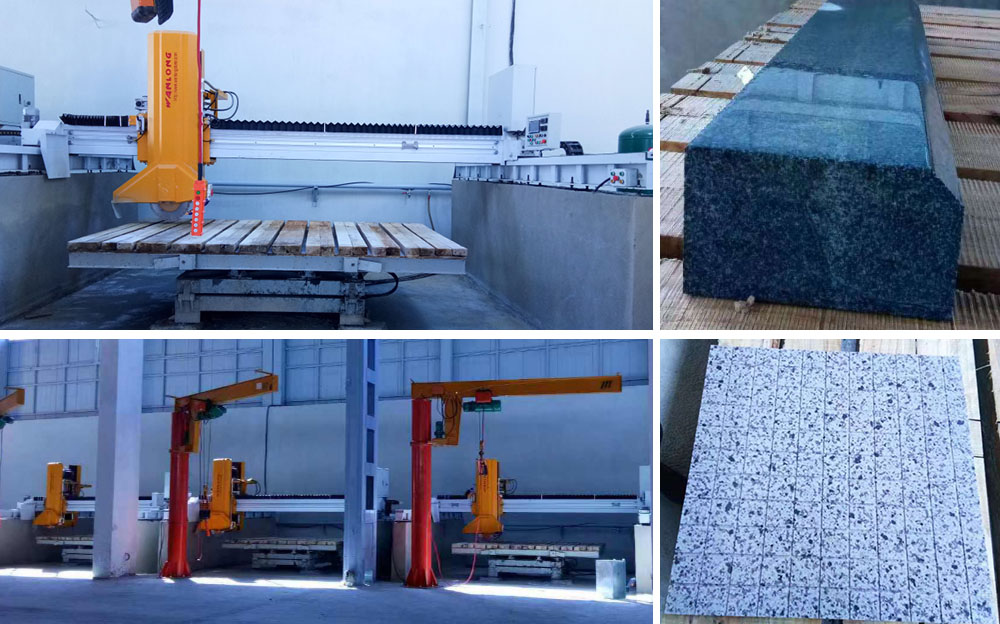 Other Machines
Baluster, Profiles, Water jet, Paver stones, Bush Hammering etc.,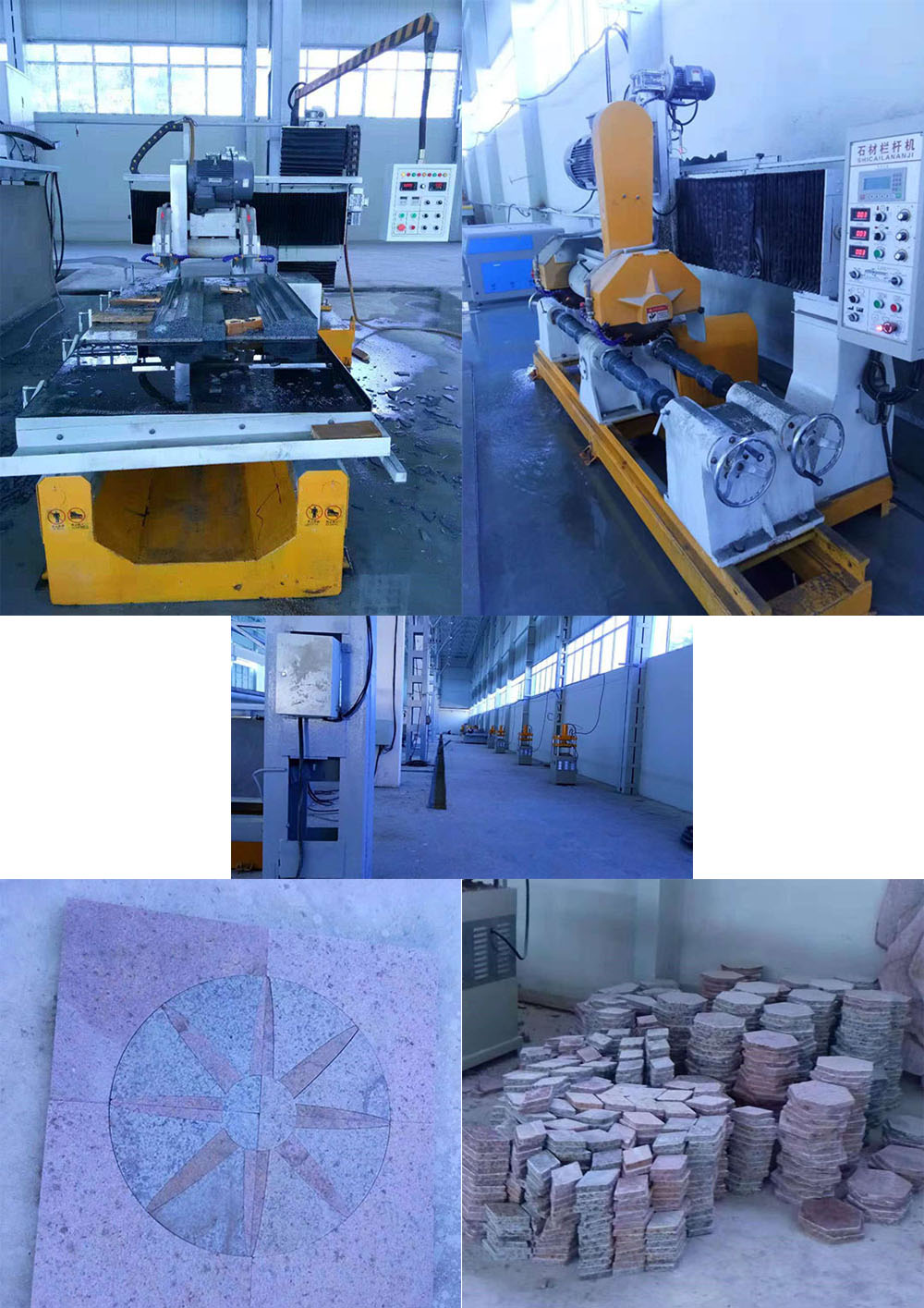 What made us different than others is, other suppliers are making only machines or only diamond tools. They are professional in own products but may lack of the knowledge how to combine equipment and diamond tools together to achieve efficient processing in economic way. This is one of our biggest advantage, we have MACHINERY + DIAMOND TOOLS + STONE FACTORY + LAB to solve this problem and providing continuous advanced technology.
This factory started running now, everything is going smoothly. Boss is satisfied with this project and service.
We are happy for this cooperation, and we are even more than happier that we have made our contribution to this remote village, along with the progress of factory, they are having nice road, internet connection etc. Nowadays we can hear not only dog and cow in this village, also the sound of machines. This is the sound of happiness life of hundreds village people as well.