Stone is a decorative material used in the construction industry, and it is a very common one in our daily life. Before becoming a decorative material, stone needs to be cut through various processes, and in the process of processing, it needs to be applied to various Stone machinery.
Stone machinery is the machinery and tools required in the process of stone mining, processing, decoration, etc. In addition, there are related auxiliary processes around the stone production process, and the machinery, spare parts, tools, auxiliary materials, instruments they use All the machinery that constitutes the entire stone production process.
Stone machinery is classified as follows:
1. Classification by production process
Stone machinery can be divided into stone mining machinery, stone processing machinery, stone decoration machinery, stone maintenance machinery, stone processing tools, stone testing machinery, etc. In addition, there are some tools and auxiliary equipment, such as diamond saw blades, abrasives, abrasives, stone Chemical protective equipment, all kinds of stone monitoring equipment, etc.
2. Classification by processing technology
Including
cutting machines
and drilling rigs. For example, cutting machines, cutting stone slabs, on-site decoration and testing will use cutting machines equipped with diamond segments (or whole edges) circular saw blades; such as drilling rigs, sampling and processing in mines Various types of drilling rigs are also used for drilling, decoration, and art carving.
3. Classification by tool material
For example, stone processing tools made of diamond, cubic boron nitride, etc. as abrasives are collectively referred to as superhard material tools; synthetic stone equipment made of stone fragments is called synthetic stone production line, etc.
Choosing a stone machinery manufacturer with good quality, high efficiency and long service life can make your stone processing smoother, save expenses and increase income.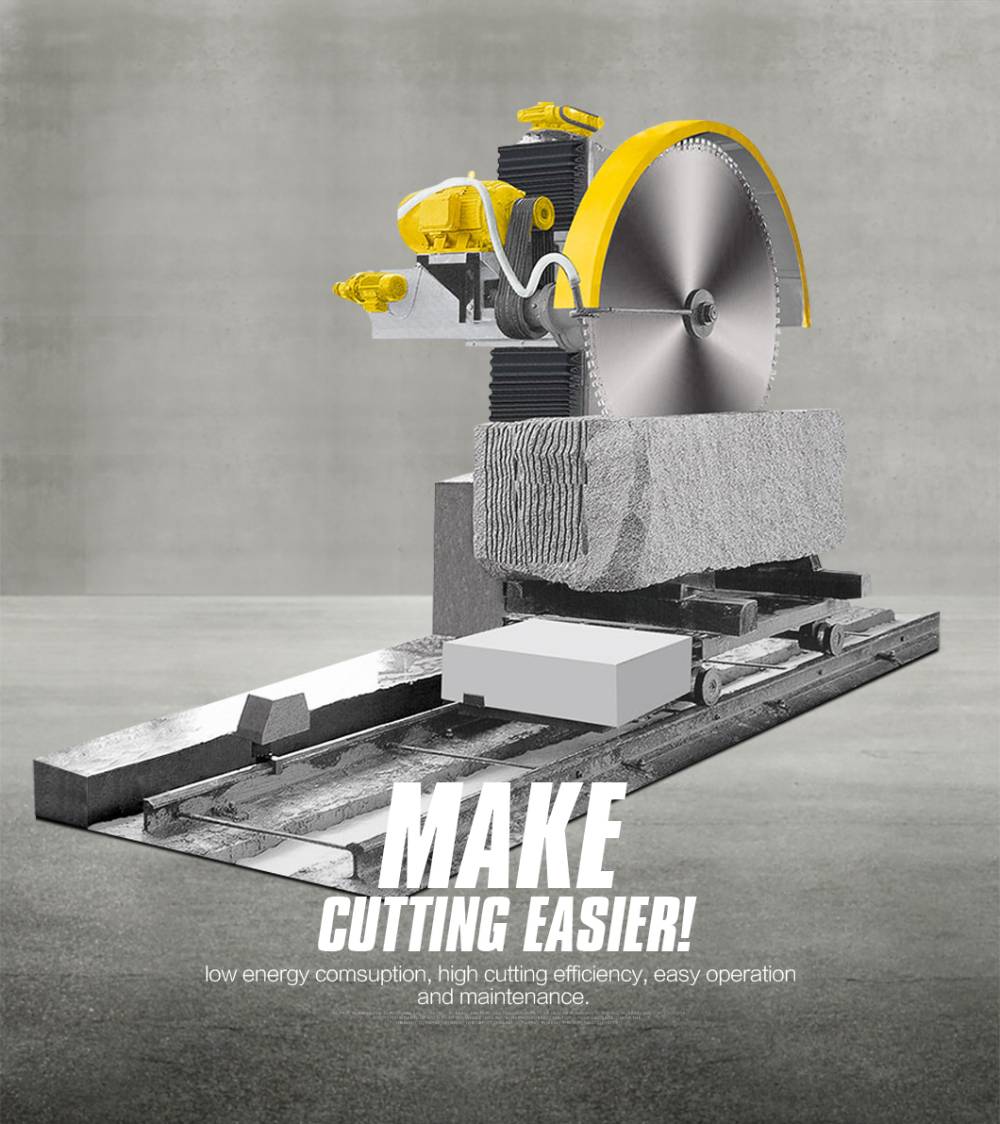 Our mission is to provide customers with advanced technology solution to efficient stone processing. With 30 years' practical experience in the stone machinery industry plus rich experience and technological advantage of diamond tools, Wanlong will fit the needs of customers and help customers to create more revenue.
The main products are PLC-400/600/700 laser bridge cutting machine, QZQ-1200 middle bridge cutting machine, QSQ-2200/2500/300 multi blade block cutting machine, LXM-12/16/20 stone polishing machine, MS-2600/3000 manual polishing machine, WLCNC-500 Four AXIS Cutting Machine, LMQ-2200/2500 block cutting machine and so on.
====>>>>Click to enter the stone machinery product page
Quality first is our company's purpose the company set up a professional quality control Department, equipped with advanced testing measurement equipment, strict testing process, from raw material purchase to finished product warehouse; various processes are strictly controlled, to ensure that manufactured products were superior. Prompt and reliable after-sales services is also guaranteed by Wanlong. A well-organized after-sales services team provides all-round services covering from stone factory designing, machine installation, maintenance, supply of spare parts and market research for decision-making and production.
Now we are exporting to Middle-east, East-Europe, Asia, Africa and other parts of the world. We look forward to establishing business with you for mutual benefits.